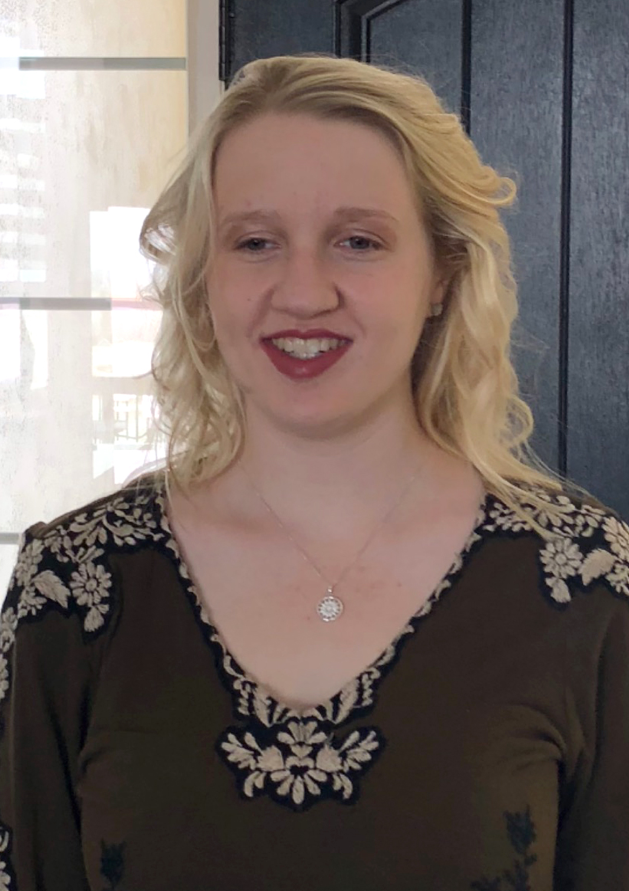 I'm Kristen Steele, and I will soon be celebrating my 21st birthday. At only six months old, I was diagnosed with Leber Congenital Amaurosis (LCA). Much later, mutations in the CEP290 gene were found to be the cause of my profound vision loss. I received my first guide dog from KSDS, Inc. at age 16, a Golden Retriever named Corvette from the fast-car litter. "Cory" has been by my side for the last five years; he helps me navigate through life with more confidence and freedom than I ever thought imaginable. I work as a licensed massage therapist, specializing in geriatric care, at Synergy Advanced Massage Therapy, LLC in Ralston, NE. In my spare time, I enjoy going for a daily walk, tandem-biking through Outlook Nebraska, shopping (especially at Jordan Creek), reading anything with a tearjerker twist, and spending time with family and friends. I also have a passion for all things Braille, compelling me to advocate for blind professionals pursuing massage therapy or related fields (see link below). The generous, everlasting support of the ophthalmology specialists at University of Iowa Hospitals and Clinics inspire me with courage to persevere and hope for a brighter future without barriers. Their dedication and selflessness to those affected by rare inherited retinal diseases cannot be measured. I thank them for continuing to push forward to give people like me a chance at a better view of the world around us!
You can listen to a podcast about Kristen and her advocacy for visually impaired people by clicking on this link:
https://blindabilities.com/bapresents/meet-kristen-steele-advocate-massa...
---