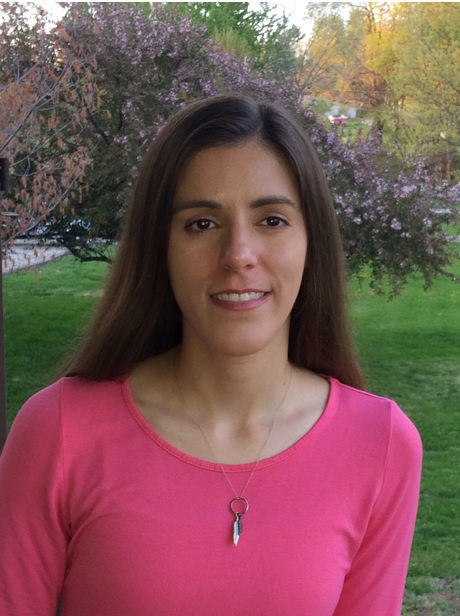 My name is Lindsey, and I am a Physical Therapist Assistant (PTA). I graduated with my Physical Therapy Assistant degree along with my Bachelor's degree in Health. Currently, I am working at a university in the Accessibility Resource Center helping individuals with disabilities reach their educational and vocational goals. My faith, family, and friends are all very important to me. I enjoy being outdoors, running, and playing with my adorable niece and amazing nephew. My hobbies include crocheting, reading, rooting for the Royals, and attempting to hold entire conversations with my brother using only quotes from Star Wars.
We choose some of the paths we take in life and other paths are chosen for us. I began to lose my central vision in the fifth grade. I had trouble seeing the chalkboard and reading my textbooks. The path in front of me grew dim. My parents searched for answers with unwavering determination and took me to countless ophthalmologists. We had no answers as to what was wrong until my family and I drove to see Dr. Stone at the University of Iowa. He diagnosed me with Stargardt Disease. Beyond giving me a diagnosis, he gave my family and I hope that a cure for Stargardt, and diseases like it, was possible.
Several years later, I had a rapid loss of vision in my right eye. Dr. Stone found that I had developed an aggressive layer of scar tissue on the surface of my retina and Dr. Boldt performed an extraordinary surgery the next morning to remove this tissue that was detaching my retina. Without this surgery, I would have lost all vision in that eye. Because of the knowledge and expertise of both Dr. Stone and Dr. Boldt, my vision was restored to what it was before the membrane had developed.
I consider myself blessed. I am blessed to know Dr. Stone and his outstanding team. I am blessed with a loving and supportive family who make walking this path easier. And, I am blessed to live in a time when technology allows people with vision loss to live independently. Assistive technology makes all the difference in my world without central vision. ZoomText Mag/Reader helps me with my daily tasks on my work computer. The built-in accessibility features on the iPhone work great. I use VoiceOver to do everything on the iPhone, like checking emails and reading books on the go. My favorite accessibility apps for the iPhone, right now, are Seeing A I and FlickType.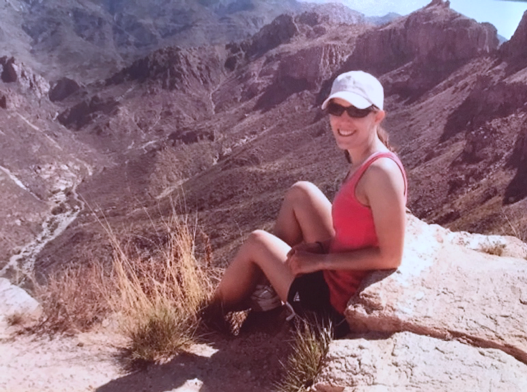 It has now been decades since I first sat in an exam chair across from Dr. Stone, and I am amazed by all the advancements made in research since then. I am grateful to Dr. Stone and the IVR for their unparalleled and relentless dedication to a mission that brings so much hope to families living with the daily challenges of retinal disease. Though the physical path in front of me remains unclear, Dr. Stone and his team inspire me to keep moving forward because I know they are also moving steadily forward towards cures for Stargardt disease and many other forms of inherited blindness.
---